Palm Beach AC Services - Palm Beach County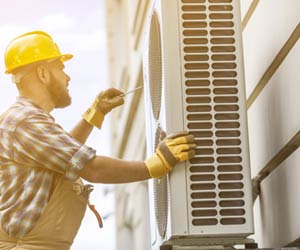 Palm Beach County in Florida is a tourist's paradise with golden beaches,warm weather, lush grove of tall coconut palms and also the buzz of city life. Once a deserted swamp, it has undergone a sea-change to become the place of beauty today. The scent in its air and the array of opportunities that it offered triggered its popularity and people came thronging in to settle here. The gradual risein the number of tourists and settlers made it grow faster than any other counties in Florida.
The development came at a price
The serenity and splendor of the beautiful beach county is responsible for its growth and expansion today. But the people residing here had to pay a heavy price for its fame and popularity. The steady stream of more and more settlers slowly ate up the greenery, replacing it with concrete buildings designed to accommodate the growing population. To beat the heat the only option that remained was a rise in the AC usage. With extreme temperatures in the summers of Palm Beach County there is no way life is possible without an air conditioner.
Dependency on air conditioners
In such boilingtemperature ACs are no more a luxury but a necessity. The smallest of apartments to the largestof buildings, little grocery stores to big business establishments,all have air conditioners installed. The air conditionertherefore remains the only option in this region to keep the cool and comfort of your home and office. The residentsvery likely spend a good amount of their money on their AC units to keep it perfectly running at all times. AC expenditures could be a little overburdening but it is worth the money as your comfort cannot be compromised.Buying a new AC unit can tag along with it several other expenditures, such as maintenance cost, repair or replacement cost or for example the heavy monthly electricity bills. However, these allied costs can be reduced with the help of a trustworthy AC service company. And who other than Palm Beach AC Services todo the job in Palm Beach County?
How can we help you reduce costs?
We provide you a full set of solution as to how you can get your unit functioning fully and at the same time keeping other associated costs to a minimum. We do it on time and do it proper. From the correct installation to regular on time maintenance, we make sure that your unit is in its prime condition and no excess energy bills bother you ever.
The following are the different service options that we offer in Palm Beach County:
Installation: We install your AC the right way so that you do not have to face any hazards,for example, your unit losing its life before due time or encountering frequent break down.
Maintenance: We have the most cost-effective plans for your maintenance. This could keep your air conditioner in immaculate condition with whatever heavy usage is incurred upon it. Our thorough maintenance checks and low cost repairs ensure a smooth running of your AC.
Repairs: Electronic units can face unexpected break downs in the most crucial times. We are quick to respond with a solution for any issue related to your air conditioner and save you from discomfort in a hot summer day.
Air quality: Apart from installing UV lights or air purifiers, for a clean and uncontaminated air in your property, the HVAC units need a regular cleaning up. Why take chances when we are with you? Breathe fresh and be healthy.
Dial 561-395-0769 for all the above services and many more. Call us immediately for any expert intervention.
We cater to the following cities:
Palm Beach